Usain Bolt - The Fastest Man In The World Visits The Digicel Office In Jamaica - Digicel Pictures
(Jamaican Happenings & Evernts)
Pictures and photocaptions of Digicel-sponsored Usain Bolt as he paid a visit to the Digicel office in Kingston, Jamaica, Thursday, September 18, 2008. Photos and captions provided by Digicel Group PR Manager Emma Hynes, 1-876-881-8421, Emma.Hynes@digicelgroup.com.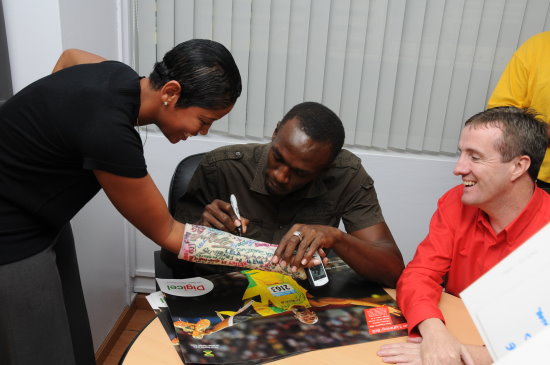 Usain Bolt signs Tracy Ann Thelwell from Digicel's cast, alongside Digicel Jamaica CEO, Mark Linehan, when Usain passed by Digicel Jamaica's office to meet Digicel employees yesterday afternoon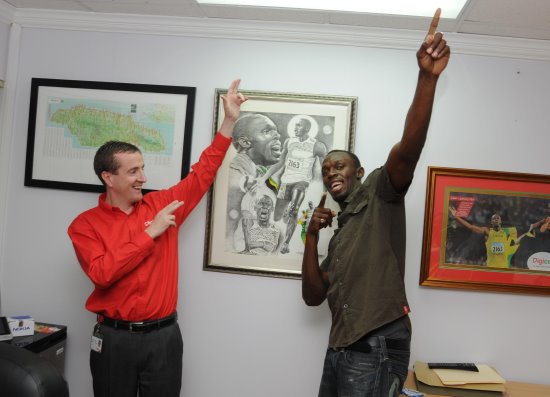 Digicel Jamaica CEO, Mark Linehan, and Usain Bolt strike what has become Usain's trademark pose when he visited the Digicel Jamaica office in Kingston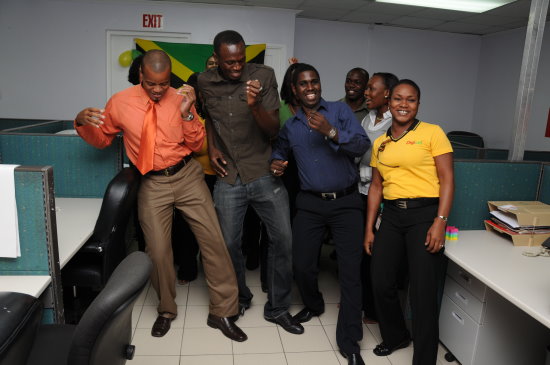 Usain Bolt and Digicel employees dance to Elephant Man's Nuh Linga during Usain's visit to the Digicel Jamaica offices in Kingston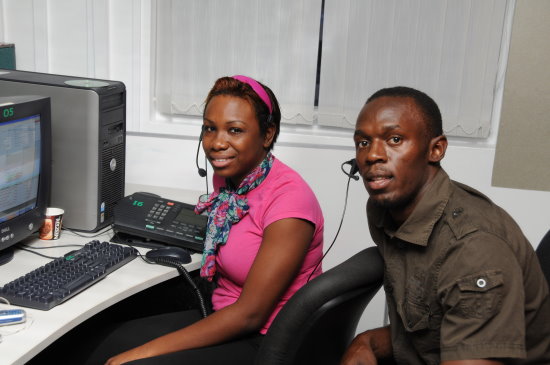 The Fastest Man in the World takes some time out to chat to a Digicel Customer as he visits the call centre in Digicel's Jamaica office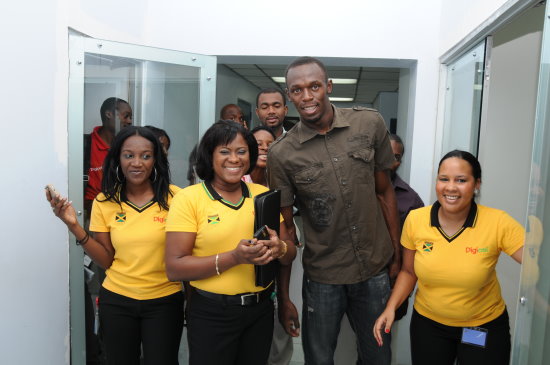 Usain Bolt makes his way through Digicel Jamaica's offices with Shelly-Ann Curran, Paula Pinnock-McLoud and Cheryl Hall from Digicel's Marketing and Project Management team



•
Where To Stay
•
Dining
•
Shopping
•
Services
•
Recreation
•
•
Arts & Heritage
•
Calendar Of Events
•
Night Life
•
Jamaican Attractions
•
•
Travel Information
•
Photo Gallery
•
Home
•

•
About Us
•
Complimentary Listing
•
Contact Us
•
•
Our Privacy Policy
•
Disclaimer
•


NegrilTravelGuide.com is published by



http://www.net2market.com

Photographs by Net2Market.com - Barry J. Hough Sr. Photojournalist/Photographer - All Photographs taken with a Nikon D70, D100, or D300
©Net2Market.com. All photos, graphics, text, HTML forms or other contents published in NegrilTravelGuide.com are the sole
property of Net2Market.com and may not be reproduced, copied or utilized in any form without written permission. All Rights Reserved.