Official Spring Break Series Gets Hotter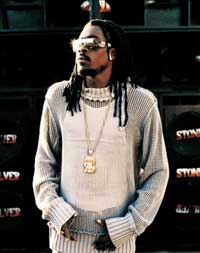 Beenie Man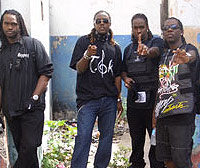 Tokshotta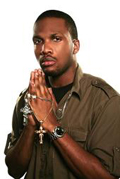 Assassin
Assassin, Beenie Man, Shaggy and TOK Set to Sizzle
Negril, Jamaica :-- Sanctioned by the Jamaica Tourist Board and the Jamaica Hotel and Tourist Association and staged in conjunction with industry leaders Student Travel Services and Sunsplash Tours, JamFest, the official Spring Break Party Series, add hot Caribbean acts to an already impressive line up.
Kicking off this week Monday, March 3, at Wavz in Negril, is deejay Assassin. Lyrically deft and musically dextrose, Assassin, is a favourite of the ladies and respected by the men. His explosive, high energy performances usually leave audiences screaming for more while his repertoire of hits, such as No Boring Gal, Idiat Thing Dat and Girls Gone Wild have the signing along. Raising the curtain for Assassin is Lil' Joe, the singjay is touted as the "next big thing" having broke on to the scene with the one drop track, Nothing At All.
For the follow up, on Monday, March 10, organisers have contracted deejay of the decade, Beenie Man to entertain the crowd. Beenie Man copped a slew of awards during the recent awards season. He has been on top of his game for more than 20 years, gaining international appeal with is bank of crossover hits starting from Romie back in 1996, to Who Am I? (Simm Simma), to King of the Dancehall to Back It Up. A consummate performer, Beenie Man gives it his all on every stage and oozes with charisma.
Young, beautiful and talented are the words used to describe, Timeka Marshall, the opening act from Guyana for Beenie Man. The video for her debut single, We Shall Separate is still in rotation on local video outlets and her new tracks, Free and Hello are making their way on the airwaves. Her charming style and beautiful smile serve to compliment her powerful voice that moves effortlessly from singing to deejaying in as single bar. Jamfest marks her Negril debut.
International superstar Shaggy makes an appearance on Monday, March 17. It was in fact Shaggy that broke sales records worldwide with his unprecedented reggae hit, It Wasn't Me. But it was not Shaggy's introduction to the world stage. Reggae fans first took notice of the deejay with his UK hit, Oh Carolina, followed by the worldwide sensation, Boombastic. Keeping the ladies in love, Shaggy has followed up with Angel, Sexy Lady, Strength of a Woman and the provocative Church Heathen. Perhaps stable mate, Christopher Martin may make an appearance as well.
The final blow out on Easter Sunday, March 23 has an amazing and eclectic line up of Caribbean performers. Jamaica's first and only "rude bwoy band", T.O.K. is a party by themselves. T.O.K. has a barrage of club and radio friendly dance inspired hits including Money 2 Burn, Gal You A Lead, Eagles Cry and Galang Gal. Travelling from Barbados for an exclusive performance on the Jamfest stage is Pyramid recording artiste, Philip 7. Smooth and sensual, Phillip's music reflects his diverse musical tastes with all the sounds of the Caribbean blending to form and truly unique, yet pleasing sound.
Off the stage, the party is just as hot. Beginning at 9 PM each night, JamFest features an open bar, wet T-Shirt contests and body painting. The all inclusive package is just JA$2,800 or US$40.00. Visiting Spring Breakers and local party lovers are expected to mix and mingle at the "largest spring break party" on island. In fact, the party is so big; it's split over four weeks beginning Monday, March 3 through to Easter Sunday.
Headline Entertainment, Contact Us: Jamaica - 8 Haughton Avenue, Kingston 10, Jamaica W.I., Tel: 876.754.1526 - Digi: 876.469.4577 - Fax: 876.906.3634 - US Mailing Address: 221 South State Road 7, MB# 4237, Ft. Lauderdale, FL 33317 - Tel: 305.748.4602